The National Society
Magna Charta Dames and Barons


National Society Magna Charta Dames®
Somerset Chapter Magna Charta Barons®
Lewis L. Neilson, Jr., Chairman/Chancellor
Mrs. Herbert Smith, President
Mr. Southwick Cary Briggs, Marshall
Home Page

*** LINK TO OUR NEW CONTRIBUTION PAGE ***
Link to dinner invitation - April 14, 2018
We are looking for suggestions for cUrricula based programming
please reply using this form Form

Quick Links TO Ancestral Overview & Lineage Forms & How To Complete Your Lineage Application & 2017 Order Forms MCDB & 2017 Order Forms OWHS & Immigrants & Barons & Knights of the Garter
.

Regents 800



MEMBERSHIP INFORMATION AND FORMS SUCCESSOR INFORMATION MC2007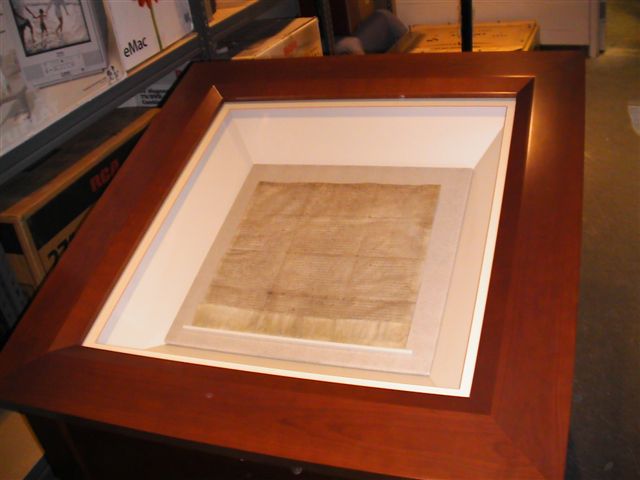 Lincoln UK Conference June 2008 (if the link does not work please try again after a few minutes) California January 2009 Link To Immigrant Ancestor Pages Magna Charta Partners Information Link To 1976 Exhibit Opening

Listen To Music From the 2002 Exhibit of the 1297 Magna Carta - A Tribute to England and America -

Welcome to the Web Page of the National Society Magna Charta Dames and Barons. Instituted in 1909, the Society is a 501(c)(3) organization composed of over 17,000 ladies and gentlemen throughout the world. With Divisions in 31 States and with 24 Chapters or Colonies, we provide information and education concerning Magna Charta at meetings during the year. We include a listing of the 2008 meeting dates in the Members Section of the Website. We include the detailed purposes of the Society. We include membership information including lineage forms which can be printed or downloaded. The Society also has provided excellent Educational Tours. The next Tour will be scheduled when we have sufficient interest. We include information concerning insignia, certificates and Barons Bars for the Society. We include a table of contents. We have a special page which lists new information which is added to the Site, most recently on January 9, 2008. We have included links to talks and video from our annual luncheons or dinners in Washington DC in April. Our next Washington area dinner is scheduled for Friday, April 14, 2017. - Request Invitation.

The purpose of the Web Page is to provide information to our members, to provide an introduction to our Society, and to further our purposes.
Beginning in March 2017 we will send an Electronic Newsletter Electronic Newsletter. Please send us your email address so you will be on our list for future Newsletters.
Information on our Educational Tours - ARE YOU INTERESTED IN A 2017 TOUR June 2015 800th Anniversary Educational Tour included 107 (compared with 200 for the 750th Anniversary. We initiated a 10 year lecture series at Royal Holloway University and the lecture this year is scheduled for June 8, 2017. If you might be interested in attending please let us know and, depending on the level of interest we may plan a group tour.
What's New New information was added March 12, 2018.
Contact Information. Electronic Form. We would like to hear from you. You may use this form to send us your email address.
The office of the Society is normally open from 9:30 A.M. to 3:00 P.M. Monday, Wednesday and Friday. There is an answering service on the telephone. You may also write to the Society at the address below or send a fax to the fax number below. If you have feedback, please click here for an electronic form. We hope that you will contact the Society with questions.
Telephone

215-836-5022

FAX

215-836-5056

Postal address

P. O. Box 4222, Philadelphia, PA 19144

Electronic mail

General Information: magnacharta@magnacharta.org
Webmaster: webmaster@magnacharta.org
Send mail to webmaster@magnacharta.org with questions or comments about this web site.
Copyright � 1997-2017 National Society Magna Charta Dames and Barons
Last modified: March 09, 2015